FunctionAbility Expands Pediatric Service Capacity
FunctionAbility Re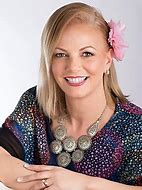 habilitation Services is pleased to announce that Tonya Flaming RN, has joined our team of rehabilitation experts.
Tonya is an award-winning Registered Nurse Case Manager specializing in community-based pediatrics. Tonya began her career at the Hospital for Sick Children, where for 14 years she worked with children in the areas of trauma, neurosurgery, neurology, intensive care, burns and plastics. Prior to joining our team, she was the owner Rehabilitation Planning Corp, where she built a reputation for effective and comprehensive case management for catastrophically injured pediatric clients.
In her role with FunctionAbility, Tonya will be responsible for direct client care in the capacity of a Case Manager. As a leader within our pediatric practice, Tonya will also be providing guidance and advice to other front-line staff who are managing and supporting the pediatric population.
When asked about the decision to join FunctionAbility, Tonya discussed the merits of having a strong commitment to quality of care, infrastructure and clinical supports. She noted: "FunctionAbility was a great fit for my skill set, having the great clinical reputation I was looking for in a partner."
Tonya is well recognized in the rehabilitation industry having received awards such as the CASE MANAGER OF THE YEAR, presented by the Ontario Brain Injury Association and VOLUNTEER OF THE YEAR, presented by the Brain Injury Society of Toronto. Tonya attributes her success to her personal proactive approach to anticipating challenges before they arise and then developing plans with her multi-disciplinary teams to address them.
For more information about FunctionAbility Rehabilitation visit our website: www.function-ability.com or contact us at 1-877-260-0025 or info@function-ability.com
About FunctionAbility Rehabilitation Services:
Established in 2001 and headquartered in Vaughan, Ontario, FunctionAbility Rehabilitation Services (FunctionAbility) is an accredited, award-winning company that provides community-based rehabilitation services across the province of Ontario. FunctionAbility specializes in the provision of third party funded rehabilitation services to individuals who suffer from serious impairments due to trauma.
Our Assessment and Treatment Services include:
• Occupational Therapy
• Case Management
• Speech Language-Pathology
• Rehabilitation Coaching
• Social Work
• Physiotherapy
• Yoga Therapy
• Med-legal assessments (such as Catastrophic Determination, Future Care and Situational Assessments)